6. Kerosene heaters and cookers
12. Electrical; generators
and power
Miles Stair's SURVIVAL
SHOP
Miles Stair's SURVIVAL
SHOP

SWEET SMELLING KEROSENE LAMPS
One way to freshen the scent of burning kerosene lamps is to add a few drops of potpourri essential oil to each lamp full of kero. I have tried vanilla scent and mulberry scent so far, and they completely mask the distinctive kerosene aroma. Only a few drops of the essential oils are needed, and the price of $1.79 per 1/4 fl oz is certainly not excessive considering the limited quantities used.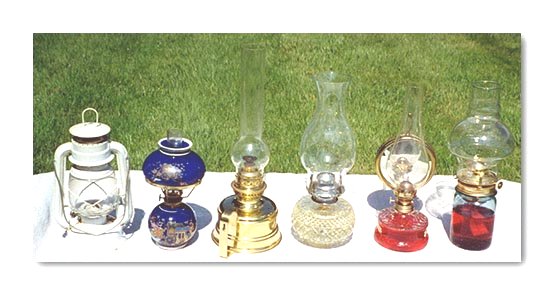 It is entirely possible that we will be burning kerosene lamps extensively in the near future. In the old days when that was the norm, houses were so drafty that keeping the lamps lit was the problem, not the fumes they generated. Now, with modern airtight homes, even cracking a window on opposite sides of the house may not be sufficient to expel all the fumes. Considering we will be using the lamps extensively in the winter when heat is also essential, a more vigorous draft might by tempting - but frigid. The potpourri essential oils go a long way toward solving that problem.
If you guys out there don't know what potpourri essential oils are, ask a woman...it's a girl thing.
------------------
Related links: